Government's policies will not hit net zero targets, UKGBC boss warns | News
[ad_1]

Firms working in the built environment need to go further than current policy requirements for the UK to hit net zero by 2050, according to the boss of the UK Green Building Council.
Speaking in the keynote interview at Building's Net Zero Live conference today, UKGBC chief executive Julie Hirigoyen said the organisation was dumbfounded by recent policy decisions.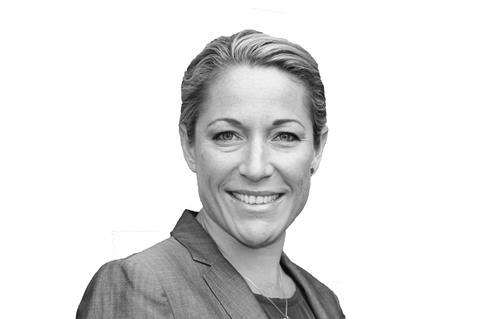 She said: "To be honest we are slightly incredulous around particularly the latest energy security strategy. Every single organisation that's campaigning for social justice at the moment is campaigning for energy efficiency as a complete no-brainer right now.
"Firstly we are not wanting to rely on oil and gas from Russia during this horrific war in Ukraine. The second issue is we have rapidly rising costs of pretty much everything but particularly fuels like oil and gas. And the third point is that we have many many homes that are not efficient.
"And in that security strategy we saw tokenistic stuff on energy efficiency and a real missed opportunity to tackle this issue. We are incredulous as frustrated doesn't really come close. People are devastated and actually pulling their hair out." 
>> Want to hear more from Julie? You can catch up on the session here
>> Building's view on the energy security strategy: No solution to the current crisis
>> Trends and prices data dashboard 
Hirigoyen said she felt current policy was "criminal" as it was pushing people into poverty that really didn't need to be.
She went on to unpack the key issues facing construction as it pursues net zero – repeating a frequent plea heard in recent months from industry leaders for a programme to retrofit the country's 29 million homes.
She said: "The two biggest challenges that we face are the retrofitting of our existing homes, which is a really big part of the pie and the embodied carbon.
"If you just take the embodied carbon, the footprinting today suggests that represents 25% of the total built environment footprint now. By 2035 that will become about half as you drive down the operational. And at the moment that is completely unregulated.
"Residential homes as well are of course an issue. We have some of the leakiest homes in Europe. And that's a really live crisis with the cost of living crisis and the energy crisis."
Hirigoyen gave a stark warning that if the built environment sector was to only implement current policy it would reduce carbon emissions by 60% – meaning the total economy emissions would still be well above net zero levels. 
She added that other challenges included enshrining embodied carbon targets in to building regulations and moving away from measuring performance using theoretical design measures to using in-use targets and standards.
[ad_2]

Source link