It's 'Smoke' and 'Rent' for summer shows as local companies take on the stages | Entertainment/Life
[ad_1]

He's back.
Tennessee Williams, the theatrical favorite son of New Orleans, makes a big comeback Aug. 5 at the Marigny Opera House through "Summer and Smoke," considered one of the playwright's more poetic works.
The Tennessee Williams Theatre Company will mount the "romantic comedy meets tragedy" as part of the local group's Southern Gothic-themed season. Productions have been in various locales, but the group is making a return to the Marigny arts center for the first time since 2019.
Director and founding co-artistic director Augustin J. Correro said the show ties in to current social currents.
"In a time where repression and division are such prominent forces bearing down on all of us, it is important to hold a mirror to society, and that's what we're doing with our art in the theater," Correro said.
The story revolves around Alma, at first a typical fragile and flawed female Williams character, but one also beset by circumstances that cause her to change. 
Taking the lead role is Elizabeth McCoy, with Justin Davis as the love interest. Other cast members include George Trahan, Mia Frost, Robert Alan Mitchell, Yvette Bourgeois, Mariola Chalas, Gil Angelo Anfone, Lizzy Bruce, Matthew Boese and Gwendolyn Foxworth.
The show opens at 7:30 p.m. Friday, Aug. 5, and runs Thursdays to Sundays through Aug. 21. Productions are at 725 St. Ferdinand St. in New Orleans. Tickets start at $32. Visit twtheatrenola.com.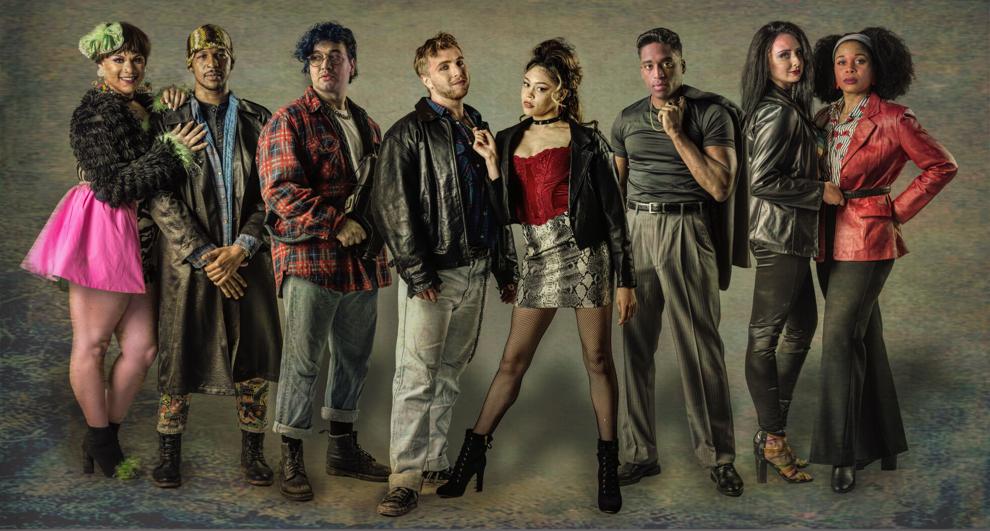 Summer Lyric finale
"Rent" is a fitting farewell for another season of Summer Lyric Theatre at Tulane University, and the show takes to the stage of Dixon Hall on Aug. 4-7.
Jonathan Larson's Tony Award and Pulitzer Prize winner recently marked 26 years since it burst onto the Broadway scene as a rock show based on Puccini's "La Bohème" but set against the lives of artists in New York's Alphabet City as they faced love, loss, poverty and HIV. It also catapulted the careers of Idina Menzel, Jesse L. Martin, Adam Pascal, Taye Diggs and Wilson Jermaine Heredia and others into stardom.
The gritty, moving musical is filled with songs that have become part of the Broadway songbook, including "Seasons of Love," "I'll Cover You" and "La Vie Boheme."
While much of the show is about interpersonal relationships, the cast acts much as an ensemble and, as most friend groups do, hangs together through thick and thin.
Polanco Jones Jr. is the director and choreographer for the production, with Natalie True as music director.
Taking roles are Thomas James Knapp as Mark, Maddy Montz as Maureen, Josiah Rogers as Benny, Lizzy Tucker as Mimi, Jessica Mixon as Joanne, Andy Savage as Roger, Joshua Walker as Collins and Zachary A. Myers as Angel, with Christian Collins, Jenna Winston, Emma Fagin, Maddie Fry, Noah Hazzard, Chloé Marie Johnson and Emily Ricalde.
The show opens at 7:30 p.m. Aug. 4-5 and 2 p.m. Aug. 7, Tulane campus, 6823 St. Charles Ave., in New Orleans. Tickets start at $30. Visit liberalarts.tulane.edu/summer-lyric-theatre.
Opening this week
"SEE HOW THEY RUN": Opening 8 p.m. Saturday and runs Fridays and Saturdays, 2:30 p.m. Sundays through Aug. 14; 30 by Ninety Theatre, 880 Lafayette St., Mandeville. The British farce kicks off the season at a quiet English vicarage around World War II with mistaken identities, misunderstood play acting and a spy running about while the town gossip seems to always be in the wrong place at the wrong time. Tickets start at $17. 30byninety.com.
In production
"BACK TO THE CHAPEL: HERE WE GO AGAIN!": 8 p.m. Fridays and Saturdays through Aug. 6; Cutting Edge Theater, 757 Robert Blvd., Slidell. Characters Betty, Ginger, Marla and Margo "continue on their journey of finding love, breaking into Vietnam, surviving loss and learning the value of true friendship" in the third installment. Tickets $27.50. cuttingedgetheater.com.
"HENRY IV, PART 1": 7:30 p.m. Thursday to Saturday; Lupin Theater, 150 Dixon Hall, Newcomb Circle, Tulane University, New Orleans. Burton Tedesco directs this Shakespeare Festival debut of Henry and his desire to have his rascally son mend his ways and associations with the likes of hard-partying Falstaff, plus suppress a rebellion from former allies and countrymen. Thursday is preview night with $25 tickets. Tickets start at $40. neworleansshakespeare.org.
"RODGERS + HAMMERSTEIN'S CINDERELLA": 7:30 p.m. Thursday to Saturday; River Parish Community Theatre, St. Peter School, 188 W. Seventh St., Reserve. This particular incarnation of the Broadway duo's tale of glass slippers, pumpkins and ticking clocks features songs from the original version written for television in 1957, plus music from the 1997 Whitney Houston and Brandy version of the show and songs written specifically for the 2013 production. Tickets $20. riverparishtheatre.org.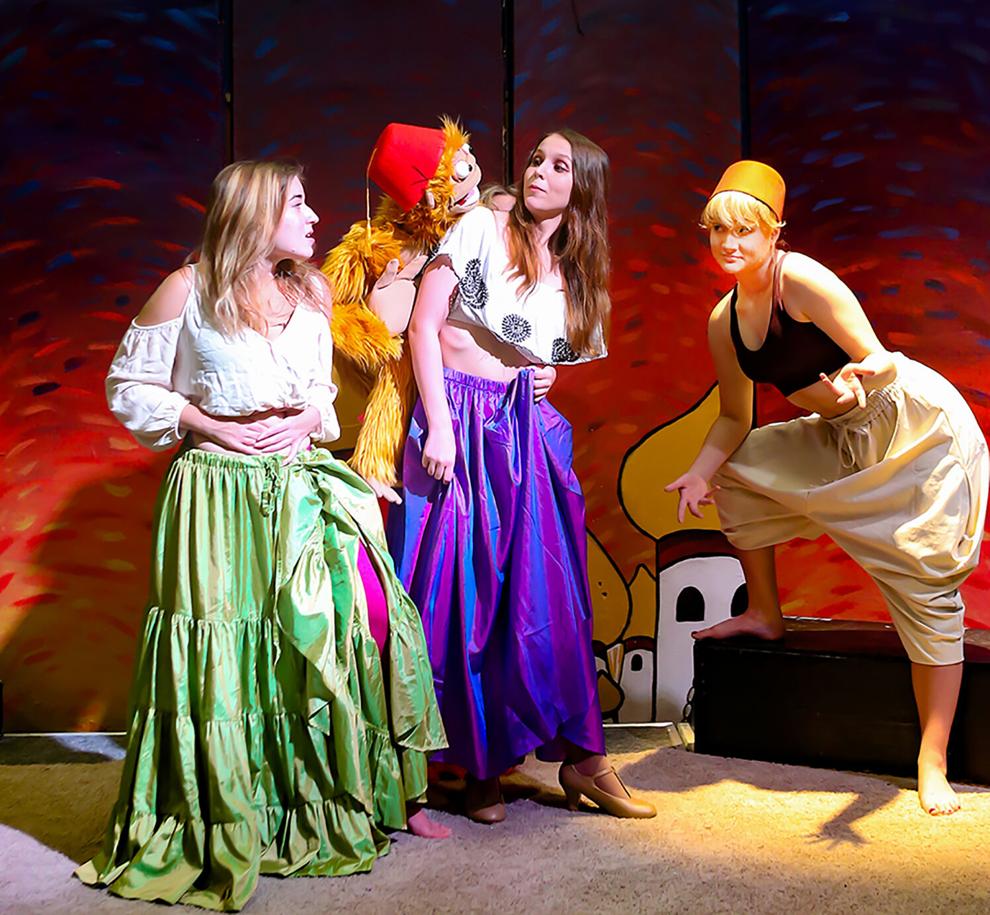 "TWISTED, THE UNTOLD STORY OF A ROYAL VIZIER": 8 p.m. Friday and Saturday, 2 p.m. Saturday; Slidell Little Theatre, 2024 Nellie Drive, Slidell. The adults-only musical parody of the "Aladdin" animated movie that offers Jafar's point of view. All the characters from the tale are there, but a different background offers a fresh look at each, from the sultan to the princess to the thief. Tickets are $20. slidelllittletheatre.org.


[ad_2]

Source link