How to Transform Your Home Into a Holiday Cottage
Transform your property into a money-making holiday cottage just in time for staycation season. From tidying up to investing in luxury features, there are plenty of tweaks to help you rent out your space — and make some extra cash, too.
"Transforming your home into a holiday cottage could make all the difference when it comes to financing your holiday this year — and in the process, you could be creating the perfect staycation spot for another family," Matt Fox, founder of Snaptrip, says. "It's a win win situation."
Take a look at how you can transform your home into a heavenly holiday cottage…
1. Think about first impressions
Want to create a lasting, glowing first impression? From freshening up your entryway to repainting the front door, just a few simple tweaks can help make guests fall in love with your space when browsing for holiday cottages.
"Image is everything. Take the time to declutter and style your home throughout before you capture a wide range of good quality images," says Matt. "Look at other rental properties for inspiration. Dress rooms so tables and beds are beautifully dressed with glowing glassware and plumped up pillows."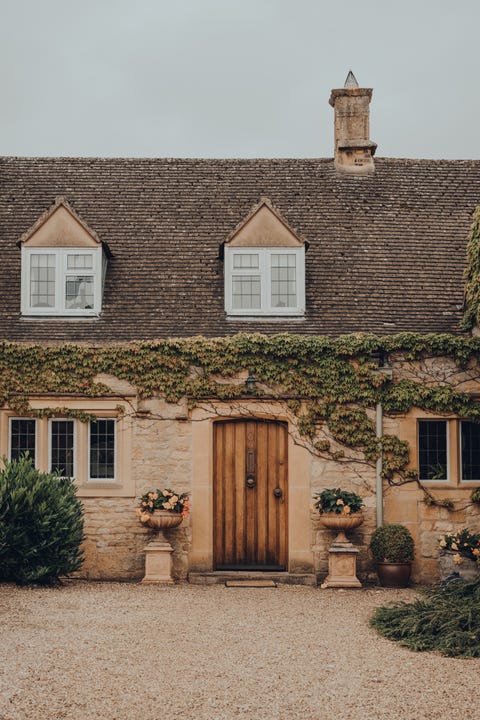 Alena Kravchenko / EyeEmGetty Images
2. Name your property
If you're looking to list your property, consider giving it a name such as "Rose Cottage" or "Rosemary Gardens". As well as attracting holidaymakers, this will make your place stand out from others.
Matt adds: "When describing it, list nearby attractions and state their distance from the property. Include anything interesting about the property's history or location, along with the expected detail about amenities, rooms, beds and layout."
Other things to remember include creating social media pages for your holiday cottage, regularly updating it with new imagery, information and price updates. If you're able time, place adverts in local newspapers or add it to a holiday let website. You'll have plenty of visitors in no time…
3. Add amenities and stand-out features
Don't be afraid to show off those swoon-worthy features. From a good coffee machine to complimentary Netflix, really sell your property. If it doesn't have WiFi or basic amenities, be sure to let guests know. This will help them with their search.
"Make sure these are as new and high-end as possible and, at the very least, clean and in good working order to avoid negative reviews," Matt explains.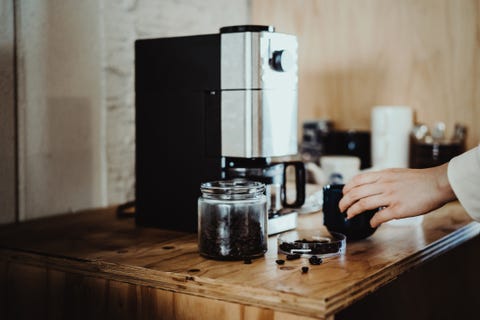 d3signGetty Images
4. Invest in luxury features
Make your property unique and memorable with features such as pizza ovens, a hot tub, wood burners or in-built gas BBQs. With UK staycations on the up, holidaymakers are on the hunt for rentals that tick all the right boxes.
One Snaptrip guest explained their recent staycation was a success, saying: "We had a few barbecues and everything we needed was there for us. While the wood-fired pizza oven was very popular, the biggest hit was a jacuzzi tub — both adults and children enjoyed it very much!"
5. Clean your space
Cleanliness is incredibly important, so do what you can to make your home as tidy as can be. "The property must be spotless for every guest as the industry is based on reputation and feedback," Jasmine Patton, from Pride-n-Lets, says.
"The worst feedback you can receive — which could potentially cripple you — is whether or not your holiday home was clean. I know it would be something I would notice instantly."
6. Create a welcome pack
A welcome pack — such as those filled with local information, contact details and tasty treats — is a great way to keep visitors happy. Don't forget to add in any housekeeping rules, including what guests can help themselves to. It sounds simple, but it's a great way to make them feel at home.
7. Don't forget to put safety first
"Carry out a risk assessment, and make sure you tick all the safety boxes," continues Matt. "This includes ensuring smoke and CO2 alarms are in full working order, a fire blanket is present in the kitchen and the chimneys are regularly swept."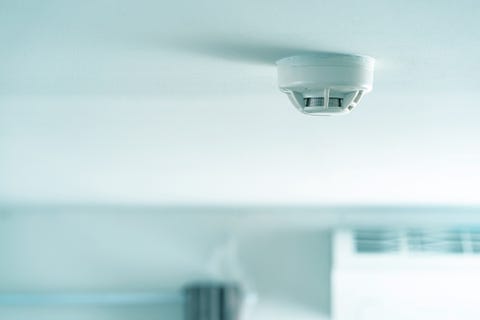 NaypongGetty Images
8. Protect yourself
Finally, check the terms of your mortgage, lease and insurance to ensure your current arrangements allow for the let of your property. As well as this, make sure your rules on group, pets and parties are clear throughout the booking process so guests know what to expect.
Like this article? Sign up to our newsletter to get more articles like this delivered straight to your inbox.
Looking for some positivity? Get Country Living magazine posted through your letterbox every month. SUBSCRIBE NOW
22 stylish, sustainable homewares pieces
This content is created and maintained by a third party, and imported onto this page to help users provide their email addresses. You may be able to find more information about this and similar content at piano.io
BL
TL