Italy is surrounded by seas on all sides. Some of the seas of Italy are Mediterranean sea, Adriatic sea and other small seas. Therefore, if you are looking for an upscale beach vacation, you should definitely come to Italy beach. The following are the 4 most popular beaches in Italy.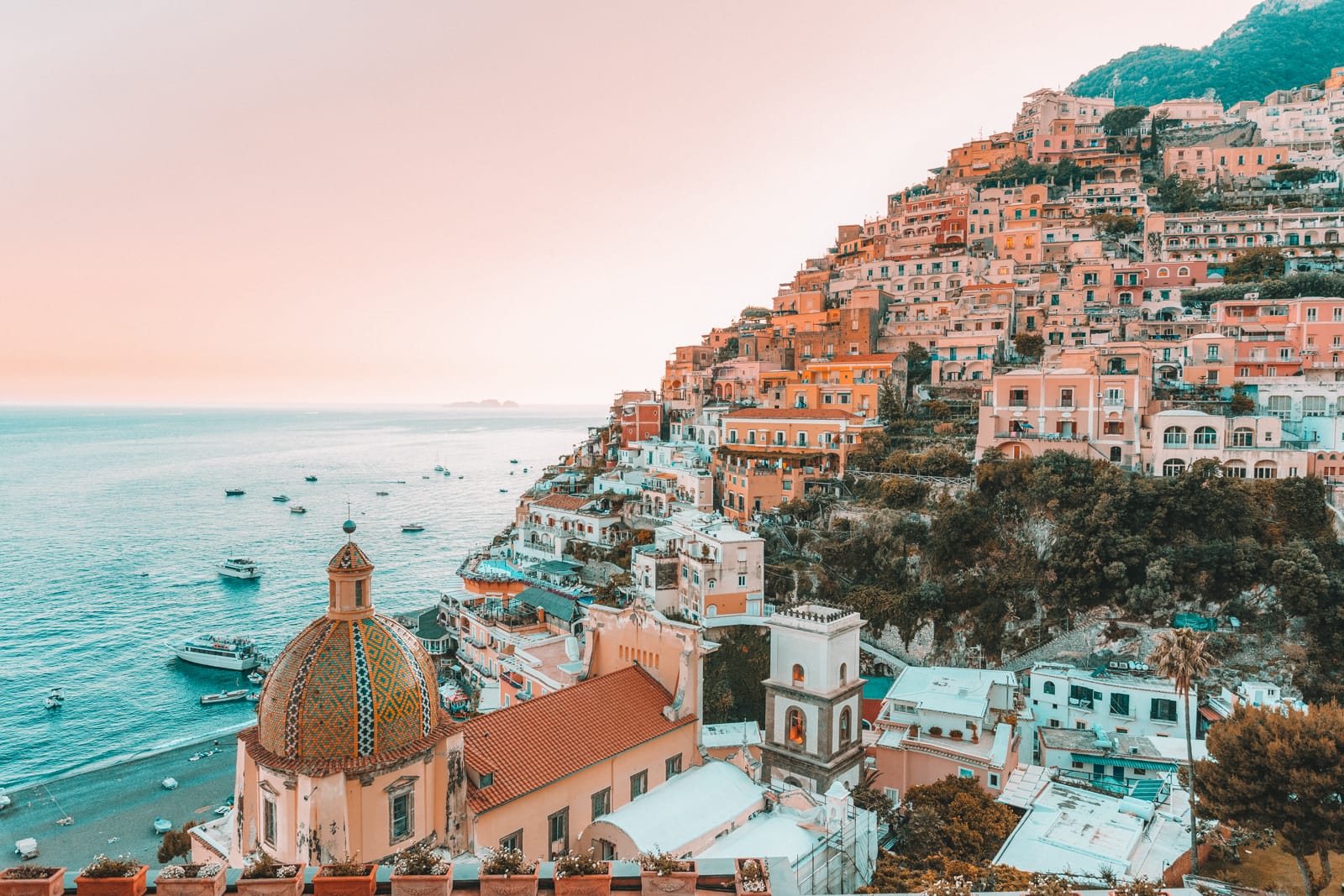 Abbazia di San Fruttuoso
Abbazia di San Fruttuoso is a small overcrowded rocky beach located in Park of Portofino, Camogli, Italy. You can reach Abbazia di San Fruttuoso beach by taking a ferry from Camogli. Another route is the 2 hour hike through the trail on the Portofino mount. The beach is located in front of the well restored 8th century San Fruttuoso abbey. In the abbey, you can learn about Bishop Fruttuoso's death, and the visions 5 monks had. It is a popular diving site and you can frequently see colorful fishes swimming in the crystal clear shallow water. When diving, you can explore the red coral and the Christ of Abyss statue. You can hire local water taxi drivers in small boats.
Tropea Beach
Tropea Beach is a white sandy beach with clear blue water and shore that is covered with small soft stones in Tropea, Italy. It is within a 10 minutes walking distance from the old town. If you are on budget, you can buy some food in the old town first before coming to the beach. You can swim from the shore to a cove under the church. On the beach, you will find locals walking around selling stuff like umbrella, hats, jeweries, and sun bed. Tropea Beach usually has a peaceful atmosphere but it can become crowded during holiday seasons. You can find the restaurants on the hill. There is no toilet or shower room around. Get more details at beach spot: beachspot.og.
Spiaggia di San Vito lo Capo
Spiaggia di San Vito lo Capo is a long stretch of white sandy beach with aqua blue water and rock mountain background in San Vito lo Capo, Sicily, Italy. The beach is located next to the Zingaro nature reserve. It gets overcrowded with sunbeds and parasols in every inch during peak season. To secure a spot, it is advisable that you arrive early. The water will reach your neck level in a 50 m distance from the shore. Lifeguard service is available. There is a large promenade that leads to the restaurants, shops and souvenir shops. Umbrellas, deck chairs and sunbeds are available for rent.
La Pelosa Beach
La Pelosa Beach is a 330 meters long white sandy beach with protected sand dunes near Stintino in Sassari, Sardinia, Italy. In some parts, the beach's width can reach to 60 meters wide. From this beach, you can get a view of Isola Piana. Tourists can visit the 16th century marine defense watchtower called Tore della Pelosa. There are 2 diving centers around La Pelosa Beach that offers diving excursions in Capo Falcone area including Asinara Diving Center and Roccaruja Diving Center. Visitors should bring a mat to put below the towel on the sand shore. If you don't have any mat, you can buy it from the vendor.