Construction industry No.1 in workforce growth
[ad_1]

RATHDRUM — Idaho was the number one state for workforce growth last year with a gain of 13.8%, according to a Skynova study.
And the leading industry in that growth boom? Construction — which like just about every other industry is desperate for workers. The study cites a 41.5% increase in Idaho's construction industry.
The Post Falls Chamber of Commerce annual Hard Hats, Hammers and Hot Dogs (H4) event Friday at Kootenai Technical Education Center was a great place for construction companies to connect with potential future employees. Nearly 550 high school students from 18 regional schools attended.
H4 is held in conjunction with KTEC, North Idaho College Parker Technical Education Center, high schools and a wide array of industry partners.
Recruitment was on the minds of many who attended.
Brandon Hendewerk, superintendent for Ginno Construction, said there is too much work, not enough manpower and a shortage of materials. They're also seeing about a 40% increase in material costs.
Hendewerk has been with Ginno for seven years. Ginno has raised wages to try to attract more employees, he said, while also offering benefits like health, dental and vision coverage plus a 401(k) program. Entry-level employees earn $18-$24 per hour.
Even with favorable employee conditions, Ginno is struggling to even get applicants to show up, said Greg Rodriguez, a Ginno safety expert.
The kind of work has also changed, Rodriguez said. Previously known mostly for commercial construction work, lately it's been "heavy in high-end residential."
Ginno is in the midst of about 14 multi-million dollar home builds in the Gozzer Ranch area, Hendewerk said. Between the Gozzer Ranch projects, there are three superintendents, two project managers, five foremen and about 100 subcontractors employed.
And Ginno needs more employees.
"It's really difficult right now. We're constantly having to have the talk with our clients," Hendewerk said — meaning discussion of timeline delays, labor constraints and increased material costs, which impact the customer.
Robert Torgerson, 21, is a former KTEC construction student. Upon graduation, he was hired by Ginno and has worked there for the past three years. Friday he was back at KTEC, representing Ginno at the H4 event.
Jacob Skelton runs Specialty Group, an insulation and environmental services company that has been in business for 50 years. Like others in the construction industry, Specialty Group is actively recruiting.
Their approach to recruiting includes changing the image that potential employees have of construction work, Skelton said.
"The labor market is very interesting right now," Specialty employee Doug Koffinke said. "The trades are really great careers, versus a job. And the industry's growing; the marketplace is growing. We're in a really good place right now in the Inland Northwest."
Samuel Wolkenhauer, labor economist with the Idaho Department of Labor in Post Falls, said that as of April 7, there were 568 construction job postings in Kootenai County.
"That is pretty high compared to the numbers we saw pre-COVID," he said.
At the end of March 2019, there were 297 construction listings. In 2018 there were 197.
Other industries seeing a workforce boom are professional and business services, with a 3.5% increase nationally, and the finance sector which grew by 3.1%.
"In the post-pandemic era, the distribution of the American workforce appears to have changed dramatically," the Skynova study states. "Areas where industries and employees once thrived are relatively desolate in comparison with their former glory days, while previously unpopulated locations have developed into new hot spots for workers."
The formerly strong leisure and hospitality industries saw the biggest decrease in workforce size with an 18.7% loss nationally, according to the study.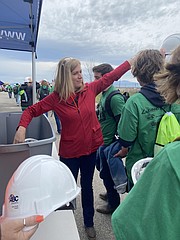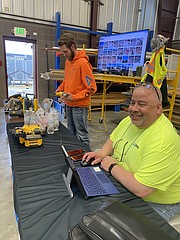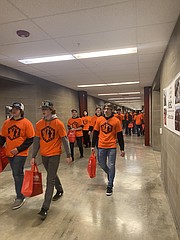 [ad_2]

Source link
October 2022
M
T
W
T
F
S
S
1
2
3
4
5
6
7
8
9
10
11
12
13
14
15
16
17
18
19
20
21
22
23
24
25
26
27
28
29
30
31
BL
TL