Area property management industry finds a way to thrive even in a turbulent 2020 | Business
Special to the Post and Courier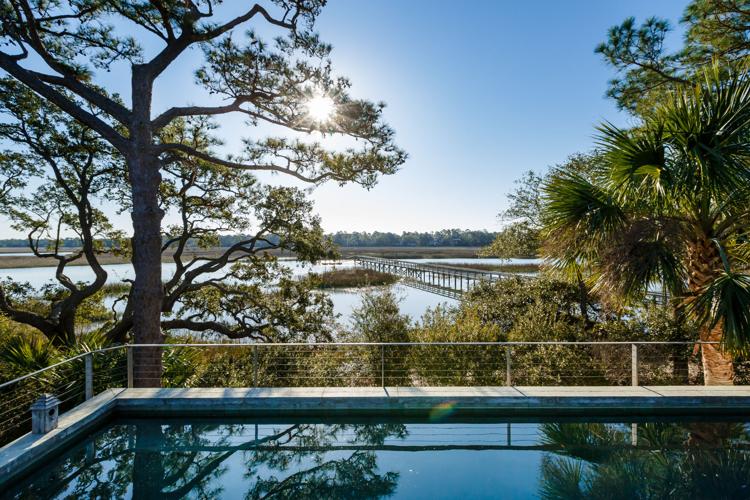 Like other coastal communities, Kiawah Island implemented a ban on short-term rentals at the beginning of the pandemic. When that prohibition was lifted in mid-May, rental property managers at Akers Ellis Real Estate and Rentals were among those wondering how quickly the island's vacation market would bounce back—if it did at all.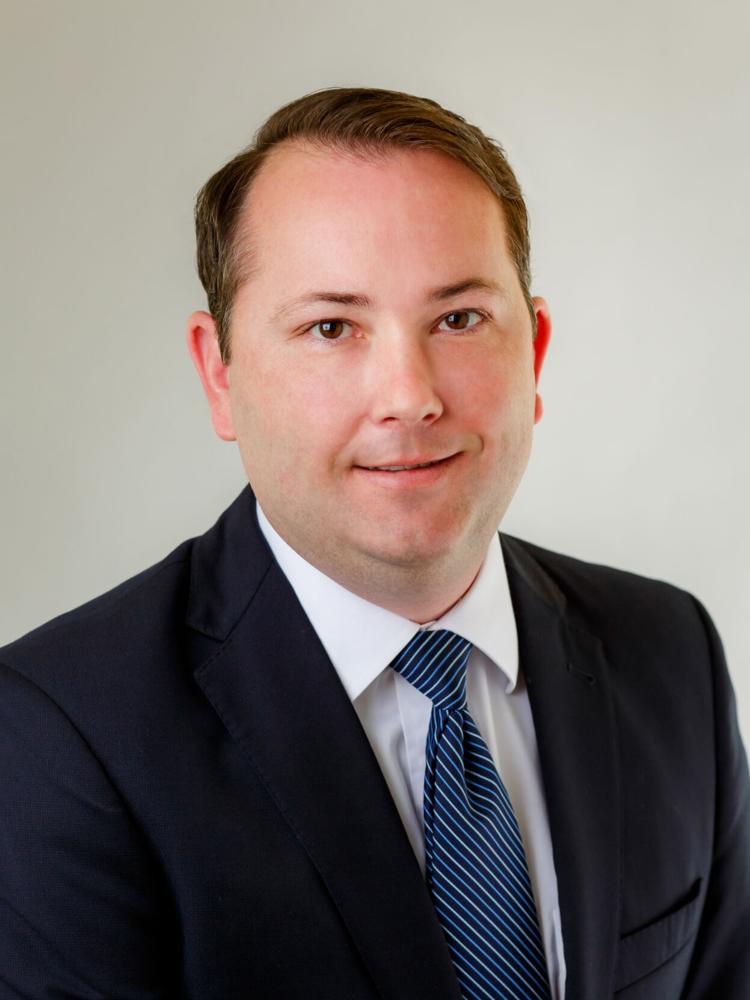 Their fears turned out to be unfounded. "Kiawah went from zero to 100 miles per hour," said Jerald Hucks, chief operating officer at Akers Ellis. "We were practically nonstop. We even saw our average length of stay increase."
It was emblematic of a Charleston-area property management industry that's remained robust despite the challenges presented in 2020. Property managers who oversee long-term rental properties have dealt with tenants facing job losses or unemployment. Companies overseeing vacation rentals have coped with lockdowns, health protocols, and uncertainty over travel. And yet the rental demand has remained high, helping many property management firms to not just weather this year, but prosper.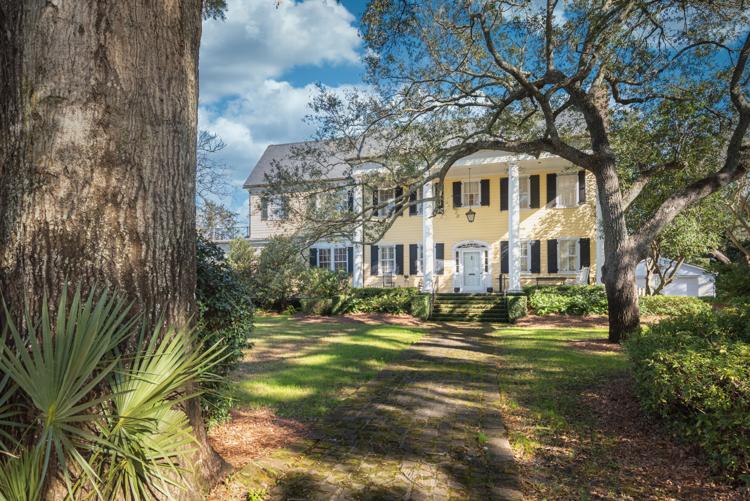 "Our vacancy rate is 5 percent. For a company like ours, part of what drives that is having a high renewal rate—people don't want to move out. They like renting from you, so they stay with you a long time," said Matt Manaker, partner and manager in charge at Charleston Home Rentals, which manages long-term rental properties.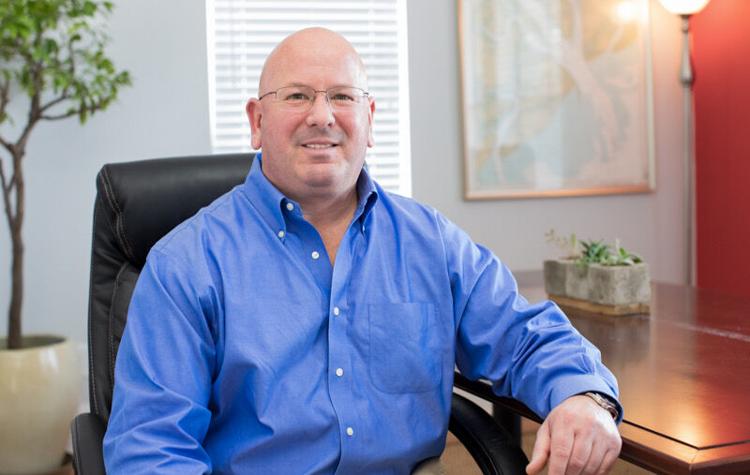 "As to why that's happening in Charleston, a lot of people have been moving out of the big cities and they want to move to an area like this. So there's been an uptick in demand for rentals, which is one dynamic that's resulted in lower vacancy rates. And from a bird's-eye view perspective, maybe it's just people wanting to stay where they are, because they don't want to move in a pandemic," he explained.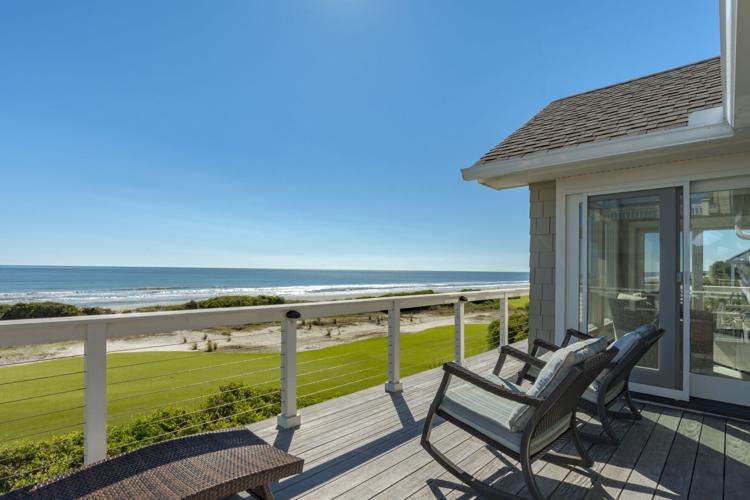 Nationally, rental vacancy rates stand at around 6 percent, according to the U.S. Census Bureau. That's a near-historic low, and a substantial drop from 11 percent in 2009. With rental rates in much of the Charleston area continuing to rise—according to a recent report from RentCafe, the average rent in the city of Charleston jumped 1.7 percent in October to $1,423 a month. With many tenants facing employment uncertainty, property managers have found themselves working to help keep some renters in their homes.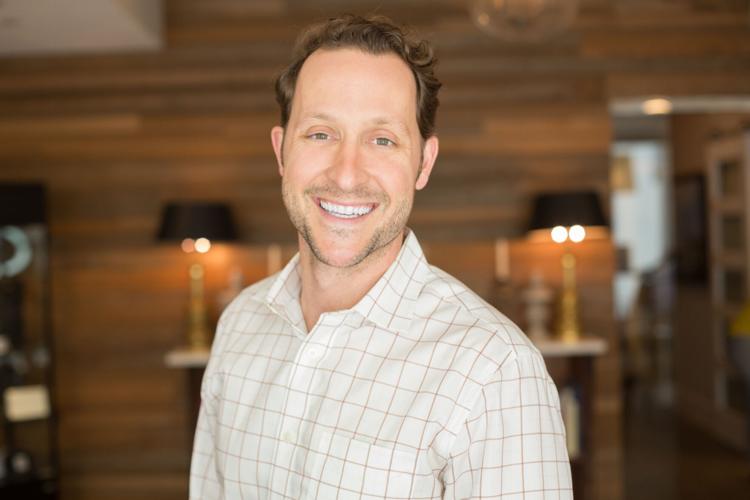 "When the shutdown occurred, we had a moment of panic," said Reid Matthews, senior property manager for Modern Key Property Management, a division of King & Society Real Estate. "After we calmed down a little, we began reaching out to our owners and tenants. Our goal was to work with everyone and be as flexible as possible through a stressful time. At the end of the day, working for our owners and renters and not against them ensured that we collected 100 percent of rent through what could have been a traumatic time."
It was a similar experience at Charleston Home Rentals, where Manaker expects many renters to face further challenges into next year. "I hope I'm wrong, but I think that's going to be a trend in 2021," he said. "What I feel a property management company has to do in that case is just work more proactively and more creatively with renters in being able either to afford to rent something, or stay in what they're renting. Whether it's rent modifications, payment plans or renewal incentives, we try to facilitate that between the renter who needs help, and the owner who is our client."
Low vacancy and strong demand
Property management companies work to maximize an owner's return on investment by handling not just issues like rent collection, prospective tenant screening and maintenance, but also marketing and advertising. At one end of the spectrum, rental properties in the Charleston area plug the affordable housing gap in a region where starter homes can be difficult to find; at the other end, they serve as a cornerstone of the area's tourist industry by offering an almost endless supply of oceanfront retreats.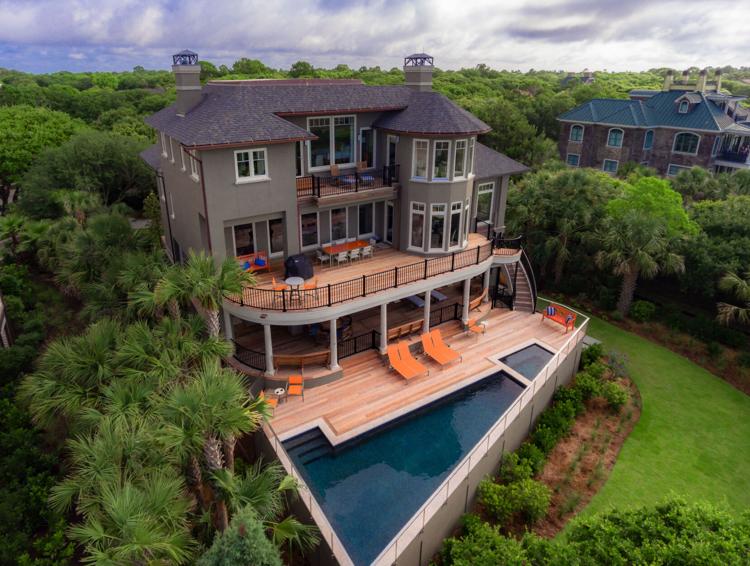 In both cases, property management firms work to make it easier for owners to maintain cash flow by keeping the properties rented and handling issues like rent collection and maintenance that might otherwise be inconvenient for an owner to deal with. Akers Ellis, which oversees properties on Kiawah and Seabrook islands, has one program tailored to unrented second homes in which weekly checks are made for security, pest control and water incursion. Its much larger rental management program encompasses about 200 properties which are rented for the type of beach vacations the islands are famous for.
With so many island properties, the vacation rental management business "is huge in Charleston as a whole," Hucks said. "And then you combine that this year with the pandemic, which is why Kiawah rebounded so strongly—the places for rent, they have a kitchen. You can function there and still distance quite well. It's not a hotel room, and you don't have to rely on room service or restaurants. That type of property management, vacation rentals, has grown so dramatically over the years. It's a big segment of Charleston, and yet it's very young compared to your traditional hotel-type experience."
The convenience offered by a fully appointed rental home—many with pools, or just steps from the beach—helped fuel Kiawah's rebound over the summer, Hucks said. With more out-of-state visitors driving to the island rather than flying in, some guests maximized their stay by renting for two or even three weeks. And Kiawah's big, wide beach offered ample opportunity to enjoy the surf while spreading out at the same time.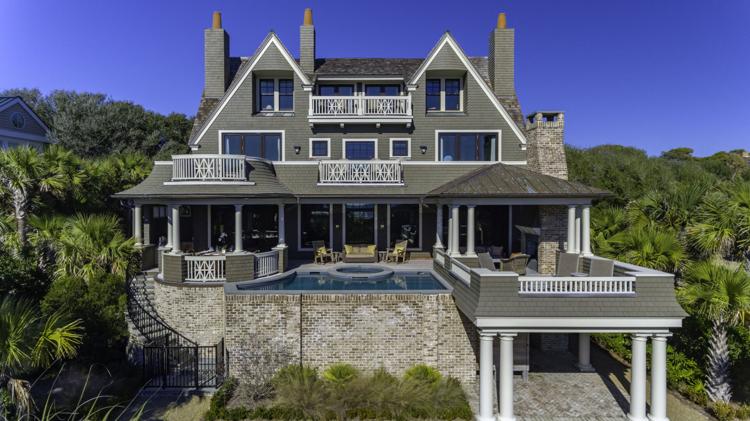 "It's not a Jersey Shore beach where you're packed in blanket-to-blanket. You have plenty of room. You have a kitchen, a place for the kids to grab a sandwich or maybe take a nap," Hucks said. "People really saw a destination like Kiawah as a place to have a vacation and enjoy it safely. Of course, you can't make up for those lost spring dates. But the demand coming back was amazingly strong."
The area property management industry has remained resilient even in the face of a surging home sales market, which as of October saw a 54 percent year-over-year increase in closed sales, according to the most recent report available from the Charleston Trident Association of Realtors. On Kiawah, Hucks said new home buyers often purchase with an eye toward renting the property, and previously rented homes often remain with the same management company after they transition to a new owner.
"I would say overall, it's a positive," Hucks said of the strong sales market. "The market for Kiawah has been red hot as well, following the local trend. We have a lot of properties that we'd previously managed that transition to a new owner, and they remain in our program. Then you see other properties that are purchased that maybe previously had not been rentals, but the buyer wants to offer them for rent. So sales can bring new properties into the market, whether we manage them or someone else does."
On the long-term rental side of the business, Manaker said strong home sales typically weed out "accidental landlords"—the industry term for people who didn't intend to rent their property, but due to certain circumstances found themselves doing it anyway.
"Maybe it's a military person who's overseas but wants to keep their home, someone who owns a home but is leaving Charleston for their job and intends to come back in a few years, or even someone who's eyeing a different property and can't sell their current one," Manaker said. "For whatever reason, a percentage of the properties we manage are owned by accidental landlords. When the sales market is prime for the seller, that's a time when many of our accidental landlord clients will sell. So the short answer is, we have some attrition of owners. That affects us a little bit, but we're still having a very positive year."
Staying ahead of the tech curve
A surging real estate market and a stubborn pandemic are not the only factors to which property management firms have had to adjust. Their rental customers have also grown increasingly tech savvy, and especially in an age of online ordering and curbside pickups, have a desire to handle everything via a website portal or an app.
Part of that is due to the youth of many renters; according to the National Multifamily Housing Council, 49 percent of rental households are age 30 or younger. While multifamily pertains only to connected dwellings like apartments and townhomes—a substantial chunk of the rental market in an area like Charleston with a large college-age population—that same trend is being felt by property management firms who oversee detached single-family and vacation home rentals as well.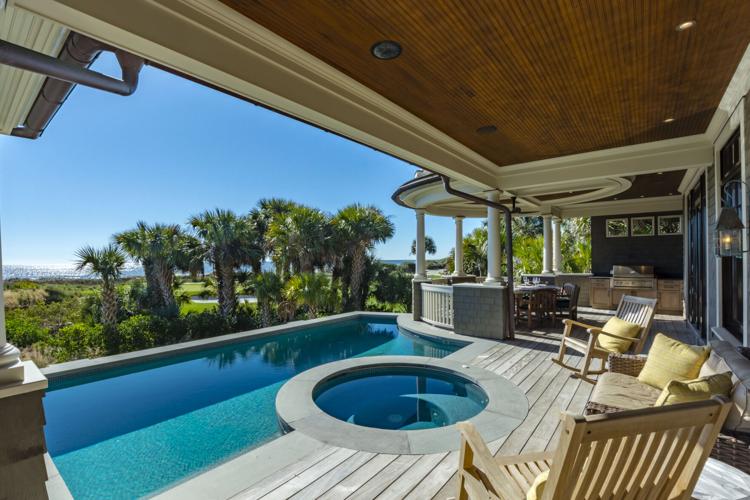 "It was fairly straightforward to us that we should embrace the technology, and try to use it as much as possible—to make it easier for our owners and renters to work with us, and increase our internal efficiency," Manaker said. "We saw the writing on the wall a few years ago. I can remember when we used to fax, or renters used to drop off their rent checks every month. Those kinds of things are way far behind in the rearview mirror."
Charleston Home Rentals became essentially paperless several years ago, Manaker added. "Of course it's great for the environment, and that's a huge benefit, but that also means that every part of your business is online—through a portal, a website, or electronic documents," he said. "There is very little paper left in our business, which means that both residents and owners can do everything we need to do electronically."
The property management industry has begun to lean heavily on software platforms that streamline and automate some functions—such as logging maintenance requests and tracking rent payments, or even suggesting when certain appliances may be reaching the end of their life cycle. The utilization of technology in property management "is certainly a trend that's been accelerated due to the pandemic, just like curbside pickup or touchless transactions," said Hucks at Akers Ellis.
"For us, we've always pressed really hard to stay ahead of the curb in that regard," he added. "Seven or eight years ago, we were the first company out here that had our own app. And in technology, seven or eight years ago is like 25 years ago. We pride ourselves on making it easy for our guests. We've either pieced in the right technology, or worked with our web developer to build what we wanted, sharing with them, 'This is what we want, how can we do it?' So we keep pressing even in the simplest ways to do that."
It's all helped property management companies become more efficient and find ways to thrive even in the trying environment presented by 2020. Other challenges may lie ahead; some vacation rental owners may see a dip in 2021 bookings compared to the crush this past summer, and many long-term tenants facing economic insecurity may still experience issues with rent payment. But thanks to high vacation demand and low long-term vacancy rates, the property management industry in the Charleston area remains on solid footing.
"2020 has been a very challenging but rewarding year for us," Manaker said. "We've been able to help a lot of renters stay in their homes. That's something our team can be proud of."