5 Major Clues on Who Killed Bunny
[ad_1]

Things are getting seriously interesting in Only Murders in the Building Season 2.
Episode 4 not only saw Charles (played by Steve Martin) reunite with his daughter Lucy (Zoe Colletti) but Mabel (Selena Gomez), Oliver (Martin Short), and Charles uncovered the planted murder weapon used to kill The Arconia's latest murder victim, Bunny Folger (Jayne Houdyshell).
However, who exactly killed Bunny remains unknown and as a result, Mabel, Oliver, and Charles remain persons of interest.
That being said, after the events of Episode 4 unfolded, The Arconia's amateur detectives may be one step closer to solving the case.
Newsweek has a recap of the top five suspects from Episode 4 of Only Murders in the Building below.
Who Killed Bunny in Only Murders in the Building?
1. The Figure in Black
Towards the end of Episode 4, audiences were reunited with the mysterious figure in black.
It was revealed he or she nearly crossed paths with Charles' daughter Lucy who was hiding in the secret passageway of the Arconia. Moments before their close encounter, Lucy had heard the altercation between the figure in black and Bunny that we saw play out in Episode 3.
Right now, the figure in black is looking like the most likely suspect but who is beneath all of that clothing?
2. Teddy
Oliver's old friend and podcast sponsor turned enemy Teddy (Nathan Lane) is back. He is currently living back at The Arconia, awaiting trial after it was uncovered he was involved in black market jewelry dealings.
After Teddy sponsored Oliver's Only Murders in the Building podcast in Season 1, Oliver and Charles spotted the words "Angel Industries" written on the corner of the check, leading them to uncover Teddy and his son Theo (James Caverly) were robbing the dead and selling their jewelry.
Thanks to Oliver, Charles, and Mabel, Teddy's crimes caught the attention of the authorities, and in Season 2, they are awaiting trial but with Teddy out on bail, he definitely has a reason to take down our crime-solving trio.
Recently, a lot of evidence relating to Bunny's death has been appearing in Charles' apartment and in Episode 4, a blood-stained knife from Oliver's apartment was found in Charles' kitchen.
Just moments before the weapon was discovered, Teddy threatened Charles in The Arconia elevator, threatening to kill him.
Perhaps this is a way of killing Oliver? Getting him convicted of murder.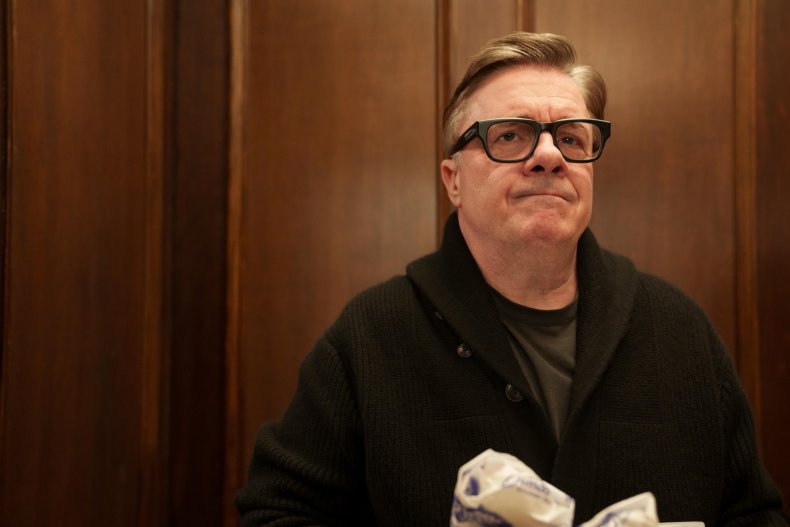 3. Nina
In Episode 3 of Only Murders in the Building, we learned Nina (Christine Ko) was the woman taking over from Bunny as the Arconia board manager when she officially retires.
At first, it looked like Bunny and Nina had a close relationship, however, the cracks began to show when Nina shared her plans to make a huge profit from The Arconia by completely transforming it.
When Bunny learned of Nina's plans to modernize and monetize the Arconia during a heated argument at her own retirement party, Bunny vowed to retract her resignation and remain in control of the Arconia, visibly enraging Nina.
Soon, Bunny was found dead in Mabel's apartment.
In Episode 4, Nina continued to come across in a bad light. Howard alleged Nina had punched him, leaving him with a visible black eye, showing she has a violent side if Howard's claims are true.
When Charles and Mabel were exploring the hidden passageway of the Arconia, they overheard Nina's husband Jared tell her "Bunny had to go."
Charles and Mabel could also see in the corner of Nina's living room her big plans to transform The Arconia, leading them to join the dots that Bunny would have been a major influence on blocking Nina and Jared's big plans.
Is Jared or Nina the mysterious figure in the black suit who attacked Bunny? They do have the motive to make sure Bunny was gone, for good.
However, towards the episode, things took a surprising turn when Nina went into labor in front of Charles, Mabel, Lucy, and Oliver.
As she breathed through her contractions, she told Charles that she wished Bunny was here to meet her child and begged Charles to find her killer.
Is Nina lying or is she genuinely upset about Bunny's fate?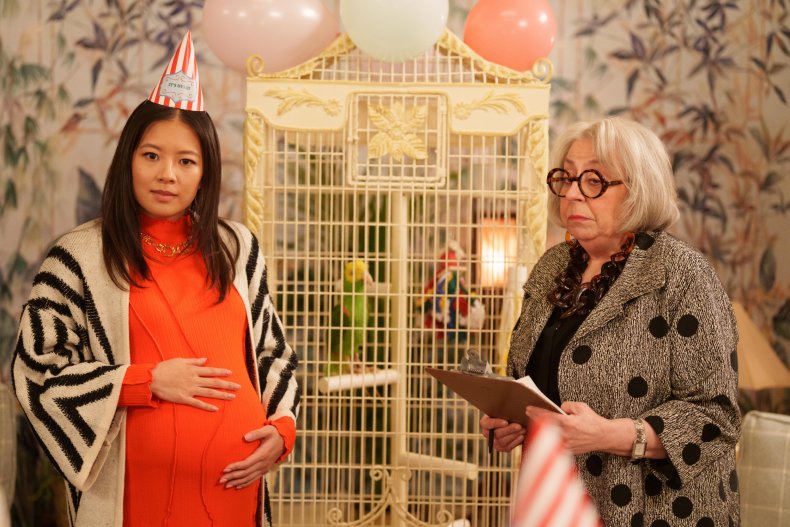 4. Howard
Ever since Season 1, cat-loving Arconia resident Howard (Michael Cyril Creighton) has been a little bit too eager to trash-talk and gossip about everybody else living in The Arconia.
In Season 2, he has taken a disliking to Nina and is very keen to let his feelings known to Charles, Mabel, and Oliver, she is not to be trusted.
But is Howard just protecting himself and deflecting attention from the fact he is true killer?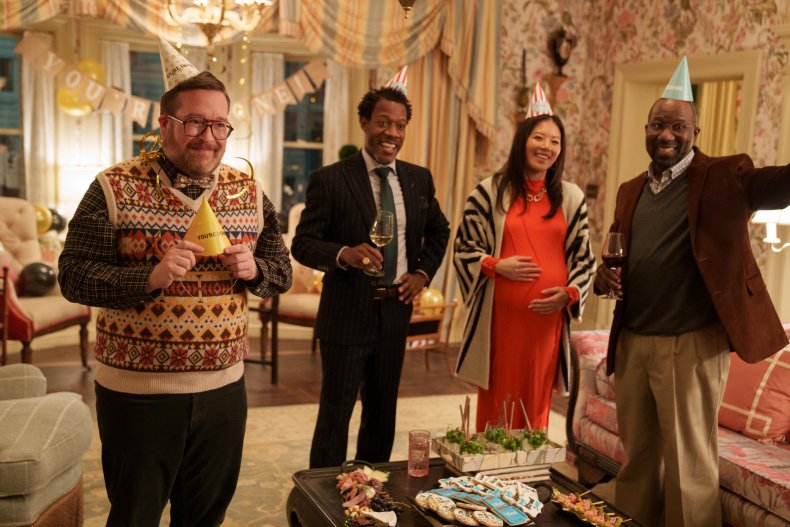 5. A Murderer in the Building
At the moment, it is very unlikely Charles' daughter Lucy was the one to kill Bunny. After all, she did hear Bunny being attacked in her apartment and nearly came face to face with the mysterious man dressed in black.
However, one piece of evidence working against her is the fact she had a key to the building and Charles' apartment. Perhaps she did not kill Bunny, but maybe she was the one to plant the evidence. After all, she knows all about the building's secret passages.
At this moment in time, it is more likely somebody else with access to The Arconia was the one who killed Bunny over Lucy.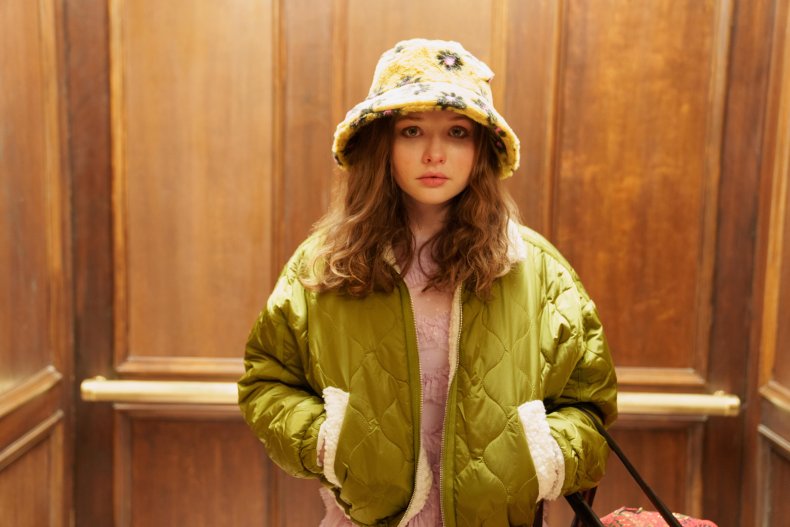 What if the murderer is a stranger we have not yet met and has been hiding in the Arconia shadows all along?
Other suspects who have raised eyebrows in previous episodes of Only Murders in the Building are Bunny's mother Leonore (Shirley Maclaine), rival podcast host Cinda Canning (Tina Fey), and Jan (Amy Ryan).
Hopefully, Mabel, Oliver, and Charles will be one step closer to finding who killed Bunny in Episode 5 next week.
Only Murders in the Building airs Tuesdays on Hulu and Disney+.
[ad_2]

Source link