Where is the Best Place to Buy Property in Phuket?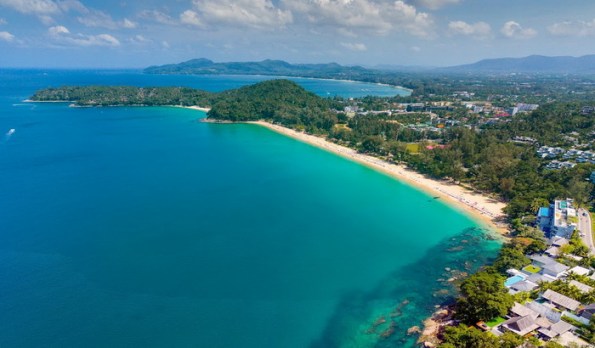 Phuket, Thailand's biggest island, has become a sought-after destination for property investment. Choosing the right location is crucial with its stunning beaches, vibrant culture, and a thriving real estate market. Here's a guide to some of the best places to buy Phuket Real estate, each offering unique advantages depending on your preferences and investment goals.
Keep reading!
Top Destinations to Purchase Property in Phuket
There are several amazing locations in Phuket where you can buy great property. A few of them are discussed below.
Patong
Here comes the vibrant nightlife of Phuket! Patong is renowned for its bustling nightlife, making it a preferred choice for those who enjoy entertainment, restaurants, and vibrant street life. Enjoy easy access to Beaches. Patong is located near popular beaches like Patong Beach and Freedom Beach, providing residents with easy access to sun and sand.
Diverse property options. Patong offers a diverse range of properties from luxury villas with panoramic ocean views to more budget-friendly condominiums. However, Patong is often crowded in peak Season. It often gets crowded during the peak tourist season, which might affect the serenity of residential locations.
Kata and Karon
There are beautiful beaches here! Kata and Karon boast some of Phuket's most beautiful beaches, making them ideal for those seeking a more relaxed atmosphere. It is also family-friendly. These areas are family-friendly, with a range of activities, restaurants, and schools catering to residents with children.
Nice scenic Views. Properties here often offer scenic views of the Andaman Sea, providing a serene and picturesque living environment. However, this region has limited nightlife. Compared to Patong, Kata and Karon have a more laid-back atmosphere, with limited nightlife options.
Kamala
This area is often quiet and serene. Kamala offers a quieter and more serene environment while still providing easy access to amenities. Enjoy some luxury resorts. The area is known for its luxury resorts and high-end properties, attracting those seeking upscale living.
Several cultural attractions! Kamala is home to cultural attractions like the Phuket FantaSea show, adding to the overall appeal. However, there are limited shopping options here. While there are local markets, Kamala has fewer shopping options compared to more commercial areas.
Bang Tao
Bang Tao is home to the upscale Laguna Complex, featuring luxury resorts, golf courses, and high-end properties. If you love to tour Long Beach, this is the place to be! The area boasts a long stretch of beach, providing a peaceful environment for residents.
There are various culinary scenes here! Bang Tao offers a different culinary scene with a scope of eateries serving global and Thai food. However, there is less nightlife here. Bang Tao has a more relaxed nightlife compared to Patong, making it suitable for those seeking a quieter lifestyle.
Conclusion
So, how do you pick the best fit for you? While choosing where to purchase property in Phuket, think about your lifestyle preferences, financial budget, and long-haul objectives. Patong may be a reasonable choice if lively nightlife and a clamoring environment are your priorities. Kata, Karon, or Bang Tao could be great for a loosened-up lifestyle with wonderful seashores.
Kamala provides a balance of cultural attractions and luxury. Carefully gauging these elements will help you find the right spot in Phuket to call home or put resources into the property.